Commitment
---
Shijiazhuang Zhongde Cable Co., Ltd. will provide a variety of high-quality services before, during and after the sale of the products in order to satisfy the customers.
1. At the stage of model selection, the company welcomes users to the company for on-site inspection. The company will provide all conveniences, and provide various information and technical advice to users.
2. Before the product is shipped, the company will notify the users and provide them with the product quality assurance slip and delivery slip to fulfill the contract.
3. At the time of delivery, the company will use automobile or railway transportation and send special escort until the user receives it. The supplier will be responsible for the cable in transportation without loss.
4. When the cables are delivered to users, the company will send people to participate in acceptance.
5. If in the process of on-site inspection and installation, it is found that due to the quality problems of cables caused by the company's responsibility, the company guarantees to give a reply within 24 hours after receiving the notification. For those who need to be dealt with, the company immediately dispatches people to the on-site service.
6. If the cable quality problem is caused by the company's manufacturing reasons, and can not be used, the company is responsible for "overhaul", "replacement" and "return".
7. If there are differences or uncertainties in quality, it needs to be inspected by authoritative bodies. When the inspection results are found to be unqualified, the company will bear all the direct losses and expenses arising therefrom, including sampling fees, transportation fees, loading and unloading fees and inspection fees.
8. Under normal working conditions and operating conditions, the cable quality assurance period is one year, and the service life of the cable is more than 20 years. In 20 years, the company will be responsible for all kinds of quality problems occurring in the cable, such as the manufacturing reasons.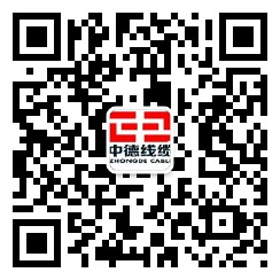 - Zhongde Cable -