SINCE 2002
Shijiazhuang Zhongde Cable Co., Ltd.
---
Shijiazhuang Zhongde Cable Co., Ltd. was established in 2002, located in Yangjiazhuang, Wuji County, Shijiazhuang City, covering an area of 20,000 square meters, currently has 80 employees, of whom 30% are senior technicians. It is specialized in producing flame retardant, fire-resistant, PVC insulated power cables, polyethylene cross-linked power cables, control cables, plastic copper core cables, waterproof and oil-resistant special cables. China and Germany always adhere to & ldquo; pursue excellence, virtue all over the world & rdquo; corporate philosophy, determined to build the Chinese character of the cable industry.
| OUR SERVICE
1. At the stage of model selection, the company welcomes users to the company for on-site inspection. The company will provide all conveniences, and provide various information and technical advice to users.
2. Before the product is shipped, the company will notify the users and provide them with the product quality assurance slip and delivery slip to fulfill the contract.
3. At the time of delivery, the company will use automobile or railway transportation and send special escort until the user receives it. The supplier will be responsible for the cable in transportation without loss.
VIEW MORE
2019
06-21

2019
06-27

2019
06-29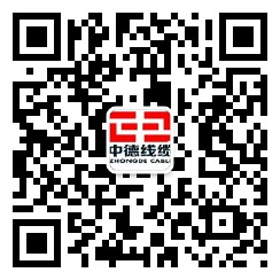 - Zhongde Cable -